As Christmas approaches, for many of us it's time to decorate the Christmas tree.
And as Christmas trees across the globe start popping up here, there, and everywhere, we want to see yours too!
Do you go for the traditional look, or something a bit more extreme?! Well…
Send in your pics using the upload, and in the meantime check out some of the famous trees sprucing up the place! Good luck fitting them in your house though!
Rockefeller Plaza, New York City, USA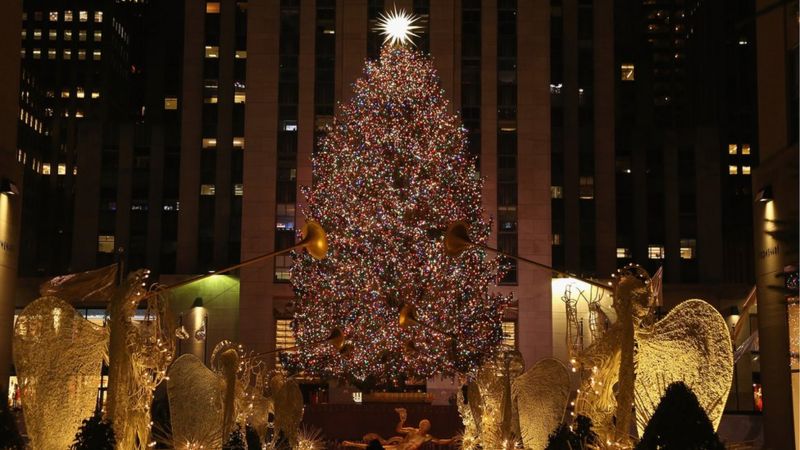 It's one of the most recognisable Christmas trees in the world. It's appeared in countless movies, including Christmas fave Home Alone, and gets bigger and glitzier every year.
Ever since its first official installation way back in 1933, it remains a symbol of hope for New Yorkers and people across the globe.
And this year there's something very special about it. The topper – the bright star sitting at the top of the tree – is made up of 70 glass spikes, fitted with 200 LEDs and embedded with three million individual crystals. It's a whopper! Don't drop it!
Trafalgar Square, London, United Kingdom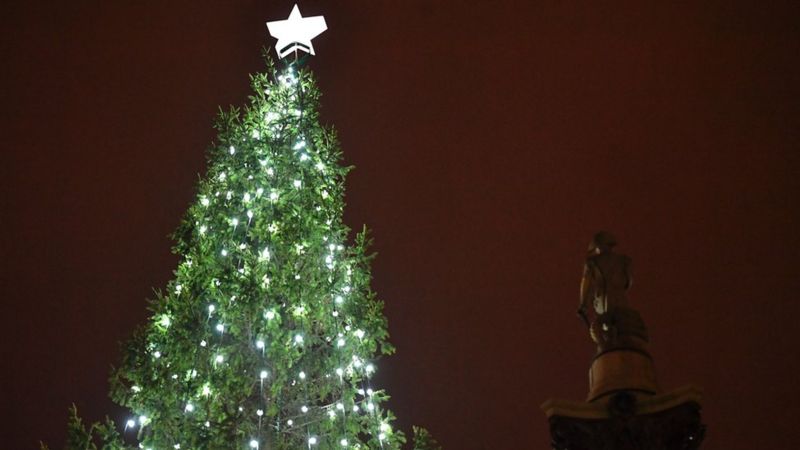 The Norwegian Christmas tree is seen in front of the National Gallery in Trafalgar Square.
The City of Oslo annually donates the Christmas tree to London as a token of thanks for Britain's support during the Second World War, and has been in place every year since 1947.
Rio De Janiero, Brazil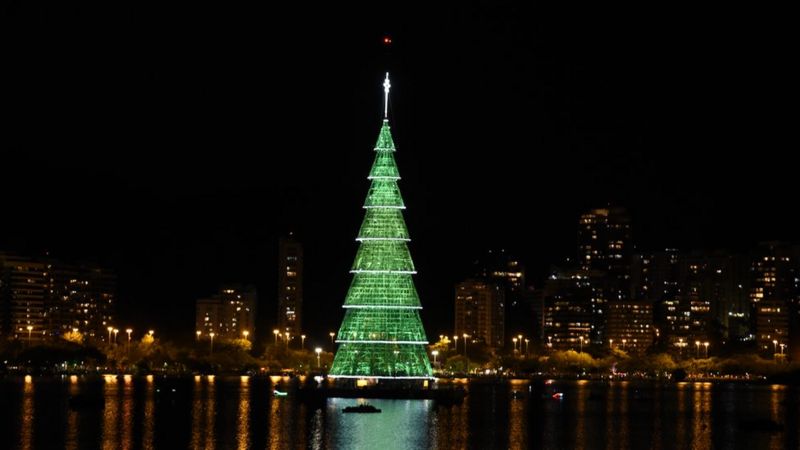 Rio may not be home to White Christmas, but it certainly packs a punch with its Christmas tree!
Anchored to a barge, the Christmas tree floats in the Rodrigo de Freitas Lagoon, a tourist spot in the city of Rio de Janeiro.
The 70-metre-high metal structure, equivalent to a 24-storey building, is illuminated with over 3 million lights.
Tokyo, Japan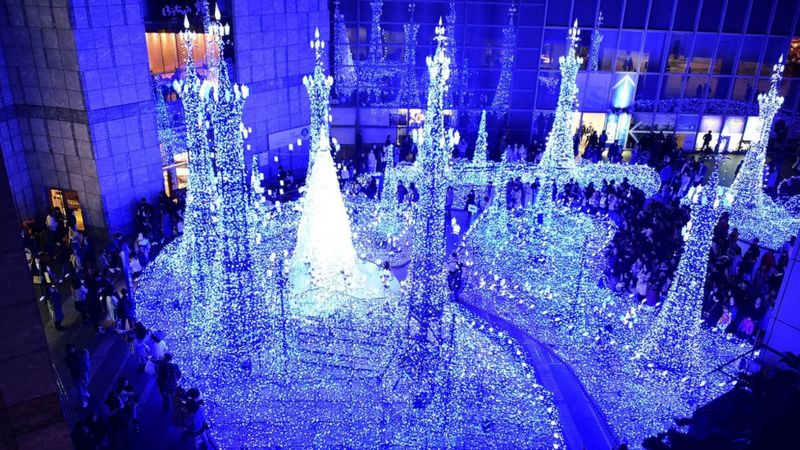 Careful not to blind yourself with these lights. This spectacular display in Tokyo is a Christmas Tree illumination at Shiodome Caretta.
If your tree is anything as bright as this you'll probably need an eye mask – and some extra pocket money for the electricity bill!
So, if you've read this far and still not sent in your Christmas tree pics, then what are you waiting for! Ready, steady, HO!