Apple's newly revamped 2018 MacBook Air with slimmed down bezels, Touch ID, and a thinner body launched yesterday, and we got our hands on one of the updated machines. Check out our latest YouTube video for an unboxing and feature overview of the new notebook, which has been described as the ideal MacBook for most people.
Design wise, the MacBook Air looks a lot like the previous-generation model, but it now comes in Space Gray and Gold in addition to Silver. It's not as thin and light as the ultra thin and ultra portable MacBook, but Apple has streamlined the design. The new MacBook Air is 10 percent thinner than the previous model, takes up 17 percent less volume, and weighs a quarter pound less at 2.75 pounds.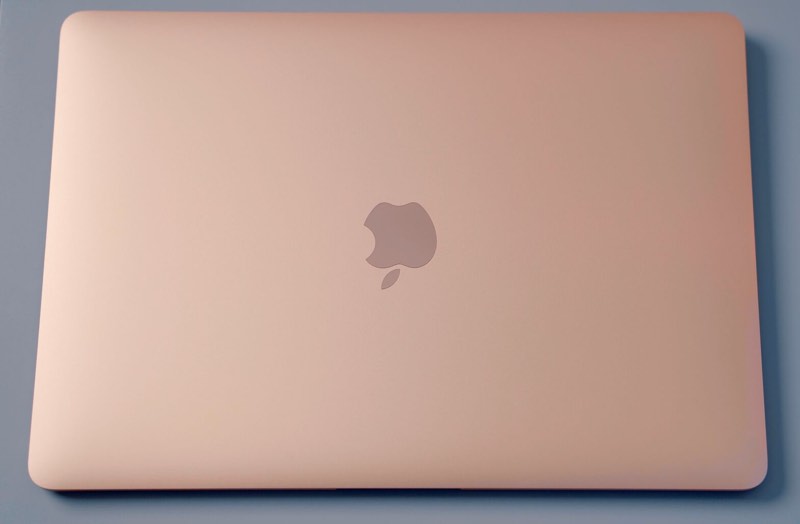 Components from the MacBook Pro, including the larger Force Touch trackpad and the third-generation butterfly keyboard, have been added to the MacBook Air, which will be major changes for anyone upgrading from an older machine that doesn't have these features.
There's been some controversy with the butterfly keyboard (which has been available in the MacBook and MacBook Pro for years) but this third-generation version has additional silicone barriers to keep crumbs out and to cut down on failure rates.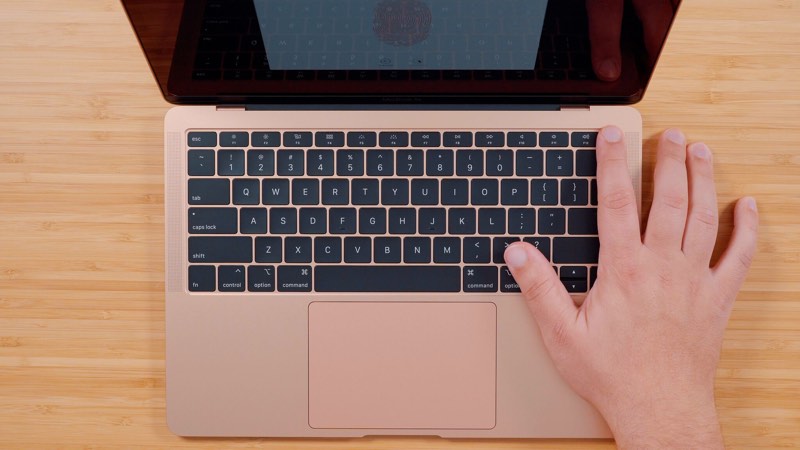 Like the new 2018 MacBook Pro models, the MacBook Air adopts a T2 chip and Touch ID for use as a password replacement, but it doesn't have a Touch Bar. It also uses USB-C/Thunderbolt 3 ports, dropping the USB-A, SD card slot, and MagSafe 2 ports. For the first time, the MacBook Air features a Retina display, putting it on par with the MacBook Pro and the MacBook. It's not quite as bright and vibrant as the MacBook Pro's display, but it's still a fantastic improvement over the previous non-Retina model.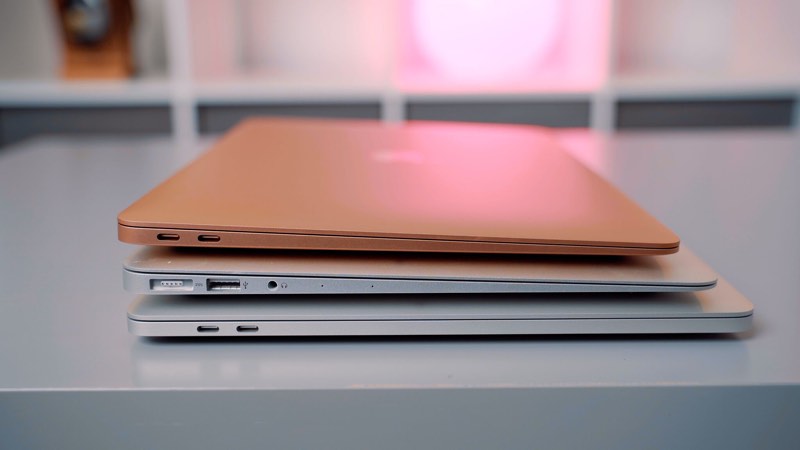 The display also has slimmed down black bezels, a much more modern look than the thick silver bezels from the prior-generation model. Inside, the MacBook Air is equipped with a 7W 8th-generation Core i5 Intel processor.
It's not as high-powered as the 15W chips used in previous MacBook Air models, but it does offer speed improvements over the old Broadwell chips that prior machines used, and since it uses less power, it's super efficient. The new MacBook Air has the longest battery life out of any of Apple's notebooks, lasting up to 12 hours when browsing the web and 13 hours when watching iTunes movies.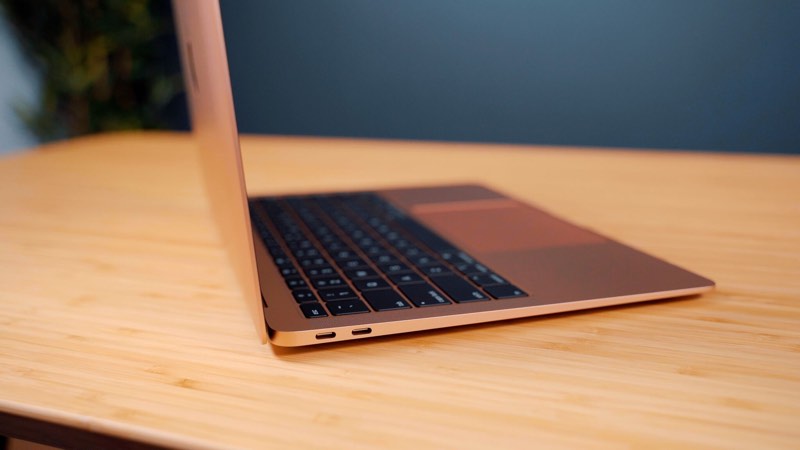 With all of these new features, Apple is charging $1,199 for the entry-level MacBook Air with a 128GB SSD and 8GB RAM, $200 more than the base model MacBook Air used to cost. That puts it close to the pricing of both the entry-level 2017 non-Touch Bar MacBook Pro and the 12-inch Retina MacBook.
Still, the MacBook Air is Apple's lowest-priced modern notebook, and with its rich feature set, long battery life, and slimmed down enclosure, it's an appealing machine that's ideal for people who need a notebook to do things like web browsing, light creative work, writing, office work, and other similar tasks. It's not as powerful as the MacBook Pro and it's not as portable as the MacBook, but it's a great middle-of-the-road machine that's going to suit the needs of most Mac users.